Funny Farm is not just our brand; it's an entertainment space for the whole family too. From the very moment we created it, our aim was to display our products but to do so in a dynamic way that would let everyone have fun.
When you visit our shops you'll find various kinds of kiddie rides, air hockey, simulators, boxing and basketball games and much, much more, so everyone will have the time of their life whatever their age.
FUNNY FARM
OUR ACTIVITY
The flexible approach that we take to doing business with our partners is based on mutual interests; we may share revenue, venue hire and equipment sales, but we always try to ensure that we never compromise on the high standards of service we offer our customers.
OUR PRODUCTS
Kids' birthday parties!
The perfect venue for your child's birthday party. Fun, fun, fun all the way!
Contact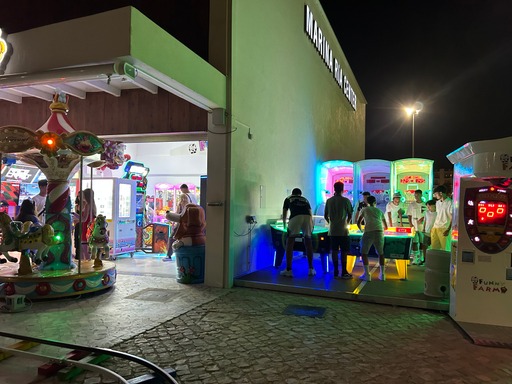 Olhão
Porto recreio de Olhão, Loja 14,
8700-408
Vilamoura
Edifício Marina Garden,
8125-401